Mozilla Global Sprint 2018 -Open Source Speaker
Mozilla announced their Global Sprint event to public and folks from Sri Lanka also hosted one. and special thanks goes to Dilrukshi Gamage for hosting the 2 day event.
Event held on 11th and 12th May at WSO2 office at Trace Expert City.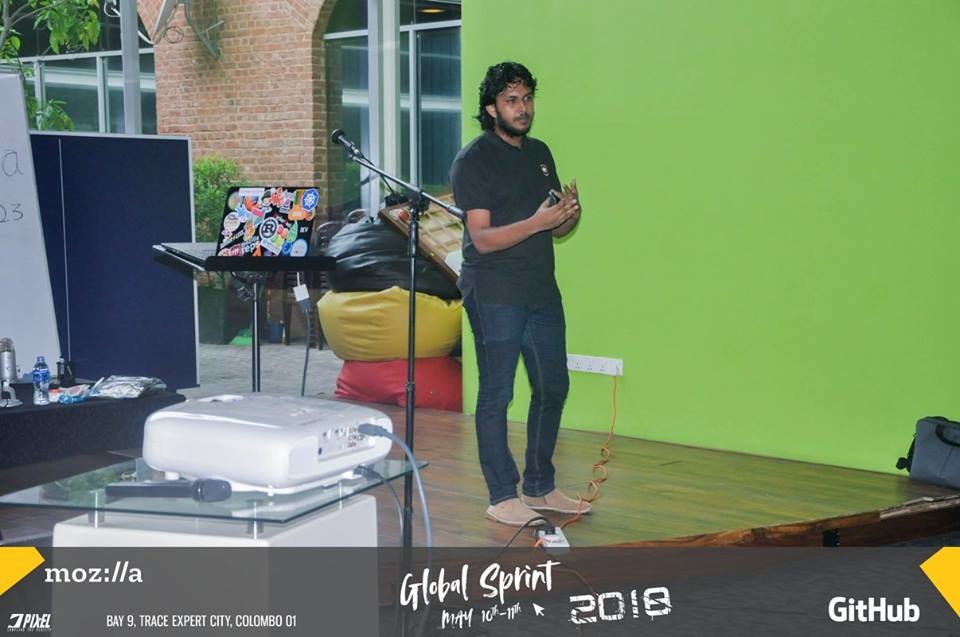 And I was invited to deliver a session Open Source Contribution on behalf of Mozilla Sri Lanka community.
Album :
https://www.facebook.com/media/set/?set=a.883730735147705.1073741830.875179276002851&type=1&l=a6e748a8b7
Slide :
https://docs.google.com/presentation/d/1ApSEv9mQADSD1dlbLZiV-1hgxMCy7gwnE6Zm2Szm0uA/edit?usp=sharing